I love these Gluten-Free baking mixes so much! It allows me to make desirable cakes quickly without using several flour types as I usually do. I have tried about 10 mixes and these are my favorites.
Pillsbury Funetti Gluten Free Cake Mix
The taste of this baking mix is really great and even though my daughter likes only chocolate, she loved this cake. The candies inside the cake are doing their thing. I made a vanilla whipped cream to fill and decorate the cake.
You can buy it on Amazon (pack of 2), Target, Wall Mart.
King Arthur Chocolate cake mix, Gluten-Free
The ultimate chocolate cake in my opinion! It is slightly moist and tall, exactly the way a chocolate cake should be.
Get it on Amazon (pack of 3), Target.
Chocolate chip Gluten-Free cookie mix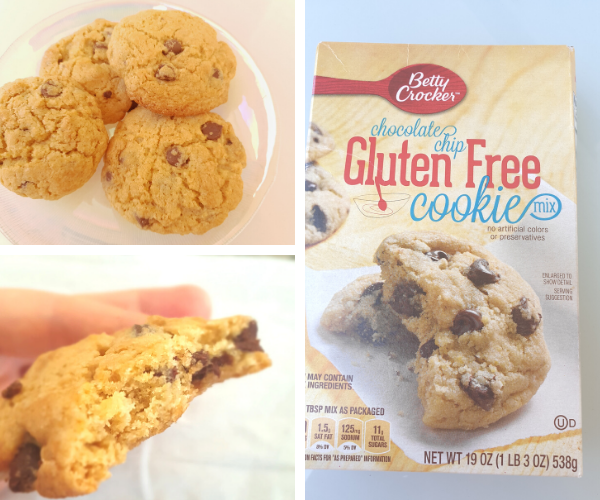 The final result is exactly like regular gluten cookies, haven't felt any difference. The dough is divine!
Buy it on Amazon.
Betty Crocker Gluten-Free Pancake&Baking mix
I have nothing to say except that they are the best fluffy gluten-free pancakes!
Buying options: Amazon (pack of 3), Target.
Which other baking mixes do you like? Share with me!